Gourmet bistro: La Table du Coq
In the summer months, enjoy lunch in our patio garden.
Our chickens will come and eat from your hand!
La Table du Coq
Also at the hotel you can find our Gourmet Bistro La Table du Coq, perfect for a classic French lunch during your stay or a light meal before you leave.
Here we serve authentic Sarthe cuisine with particular pride in our local free-range poultry. Our Head Chef Didier Chapeau prepares the recipes and menus for this restaurant. 
Several options are available, from a classic lunch menu to mixed salads and the dish of the day.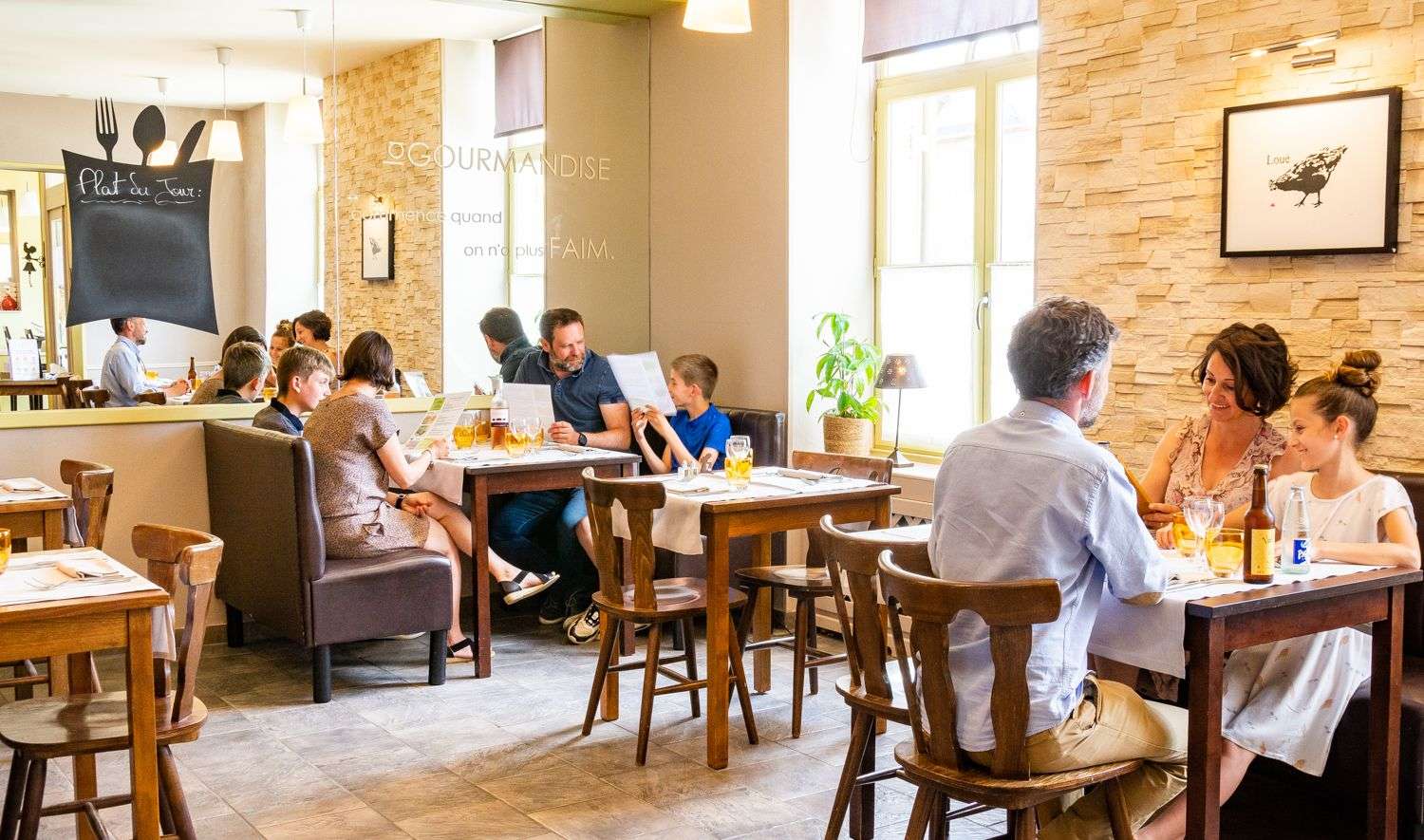 practical information
La Table du Coq Gourmet Bistro is open for lunch from Monday to Saturday and for dinner on Monday, Tuesday and Friday
For information and bookings: +33 2 43 88 31 14