Hôtel*** - Restaurant Ricordeau
OFFICIAL WEBSITE - In Loué, 3-star Ricordeau Hotel
 and Restaurant is an authentic home full of charm, 25 km from Le Mans.
A delicious meal, a welcoming room, rural surroundings, attentive and considerate service: this is the promise Ricordeau Hotel *** makes to its guests.
Only 25 km from Le Mans, Ricordeau Hotel is a charming home, rich in over 140 years of history, 13 rooms and suites for a chic holiday in the countryside.
For a family weekend, romantic break, visiting local sites or a business trip, enjoy comfortable and restful accommodation with the hotel's 3 stars facilities.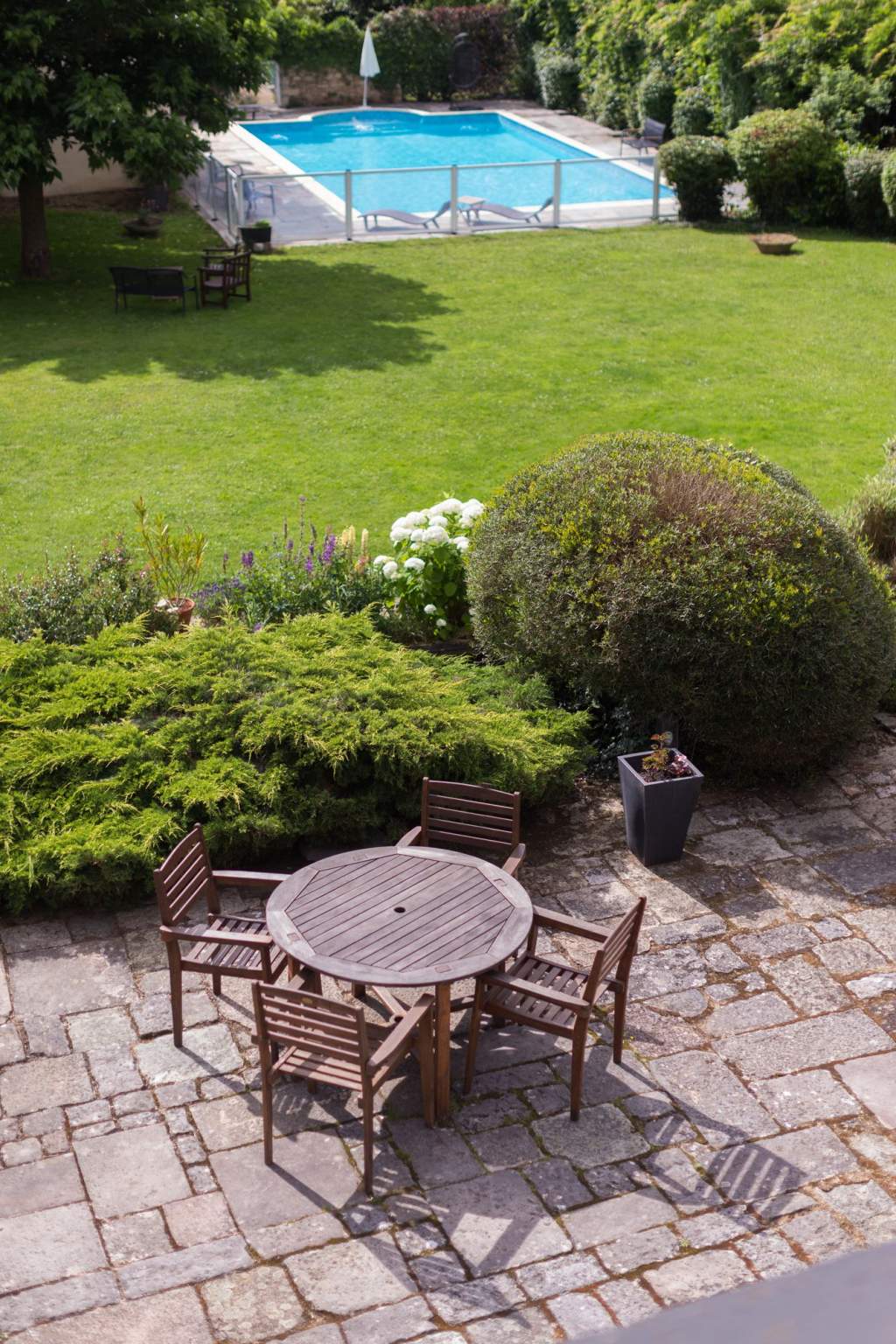 Our facilities
A charming and comfortable 3-star hotel - 25 km from Le Mans
13 rooms including 3 suites
10 rooms overlooking the garden
Lift 
Fine dining restaurant
Gourmet bistro
Babycare equipment available on request (cot, changing table, high chair)
Meeting and seminar facilities for up to 20 people
Private venue for hire for up to 75 people
Free parking opposite the hotel
Reception open until 11pm
Free WiFi throughout the hotel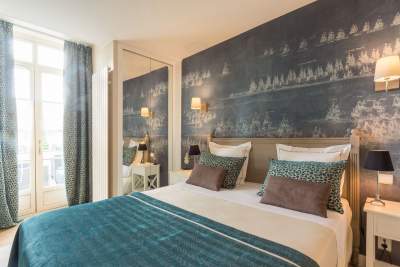 Fine dining and the art of a warm welcome
For your dining pleasure we have two types of restaurant at the Hotel: 
Restaurant Ricordeau:
Passionately showcasing local products and culinary expertise, to reveal the subtlest of flavours in elegant dishes. Our fine dining restaurant is open for lunch and dinner from Wednesday lunch to Sunday lunch.
La Table du COQ: 
A bistro specialising in poultry, is open every lunchtime from Monday to Saturday and also Monday, Tuesday and Friday evening.
Our two restaurants each have a shaded patio overlooking the garden.
We take great pleasure in looking after our guests. For us, great food goes hand in hand with attentive and sincere service. 
Your events at 3-star Ricordeau Hotel and Restaurant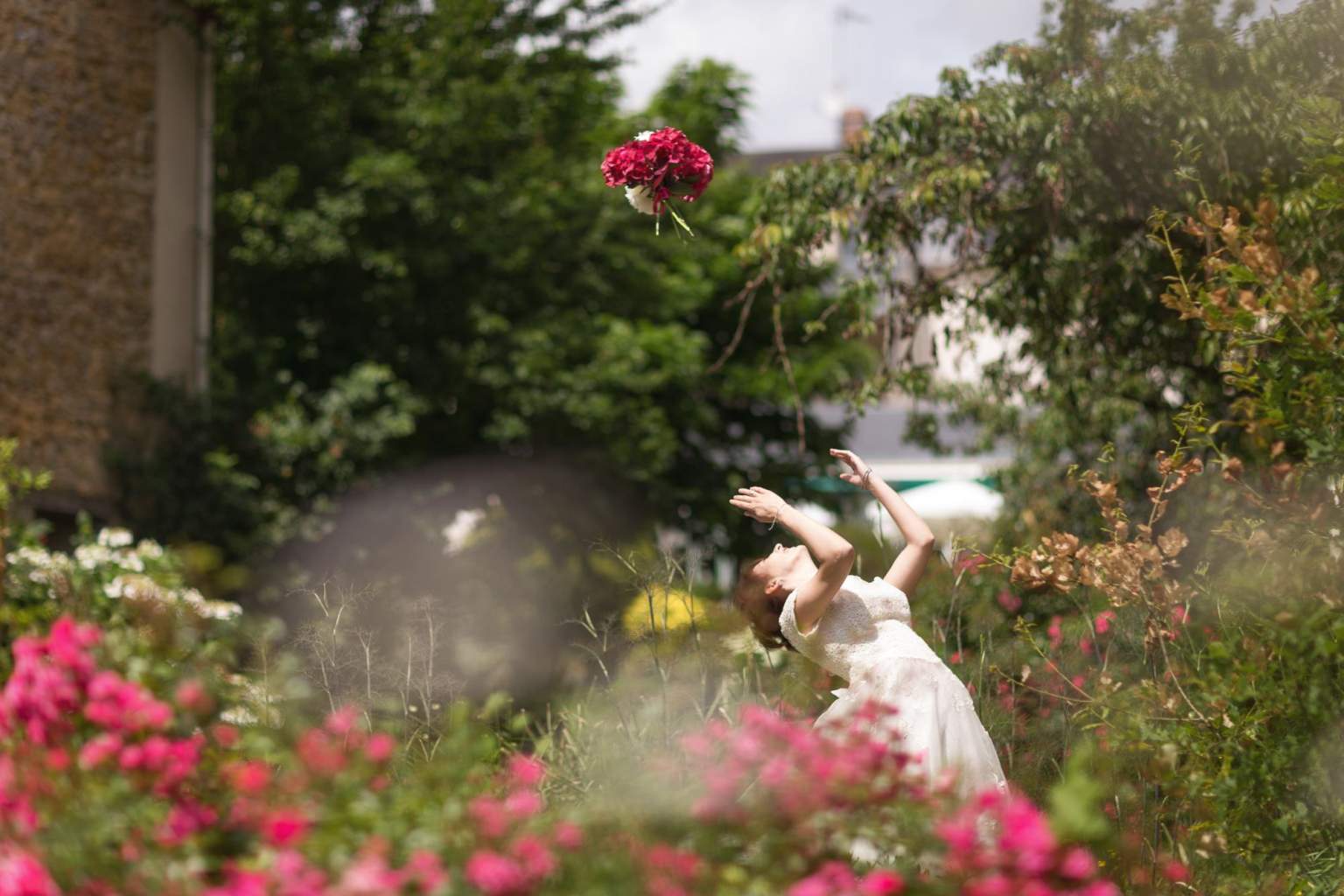 A charming 3-star Hotel and Restaurant, 25 km from Le Mans, our home can also host your professional or private events.
For work seminars, business meetings, team-building weekends and also family reunions, birthday parties and weddings, Ricordeau Hotel is the ideal place to get together in authentic and welcoming surroundings. 
When you walk through the doors of Ricordeau Hotel, you catch a glimpse of Sarthe's history. A historic building dating back to the end of the 19th century, this house was a former coaching inn and has been the silent witness to over 140 years of history. Within its walls it has hosted Steve McQueen, Gérard Depardieu and Jean Gabin as well as heads of state like Georges Pompidou and Charles de Gaulle. Over lunch, for an evening meal or over several days, they all succumbed to the uniquely charming atmosphere of Maison Ricordeau.
The hotel's excellent reputation is down to chef Emile Ricordeau, the third generation to run the kitchens after his father Charles and grandfather François. For over 30 years, Chef Emile proudly earned 2 Michelin stars for his restaurant. His constant quest for quality and perfection and tireless energy in perfecting his culinary expertise made Ricordeau Hotel the unmissable culinary destination in Sarthe.
Today, Head Chef Didier Chapeau works to the same high standards and with the same philosophy, offering his guests wonderful moments of delicious food and .
The Ricordeau team puts every ounce of passion and expertise to work, to retain the restaurant's reputation and perpetuate the work of the Ricordeau generations.